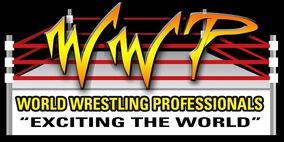 World Wrestling Professionals (WWP) is a South African professional wrestling promotion created in 2002. The promotion was televised in South Africa from 2004-2009 and internationally in 2009. WWP is owned by Mark Beale and Abdul Kadir, and is heavily influenced by American mainstream wrestling.
World Wrestling Professionals was formed in 1990 in the Eastern Cape City of Nelson Mandela Bay. It hosted a number of local shows all year round, and slowly grew to the No 1 Wrestling Federation in South Africa. It was formed by former professional wrestler Mark Beale, with the goal of taking South African wrestling to another level. In 2004 after years of hard work on the Road in the hope of getting the product noticed, his idea for a wrestling show was picked up by the South African Broadcaster and was given a National Contract by SABC2. The show called WWP Thunderstrike ran for a number of years on the Channel, and was eventually put on hold due to in house politics. The WWP then moved on to India to film a Weekly show on colors TV called 100% De Dana Dan, which established the WWP Brand in the Middle East. The WWP Branded Show WWP G-Force was then filmed and distributed to various networks, and has been shown all over Africa.
The WWP continues to do massive Roadshows through South Africa and African and currently has a strong presence on the Continent.
Championships
WWP World Heavyweight Championship
WWP All-Africa Heavyweight Championship
WWP World Tag Team Championship
WWP World Ladies Championship
WWP Intercommonwealth Championship
WWP Hardcore Championship

WWP Def Faxion Heavyweight Championship
WWP Alkebulan Heavyweight Championship
WWP World Cruiserweight Championship Angelico
See Also