World Wrestling Entertainment, Inc. (WWE) is an American publicly traded, privately controlled entertainment company that deals primarily in professional wrestling, with major revenue sources also coming from film, music, product licensing and direct product sales. The WWE also refers to the professional wrestling promotion itself, founded by Jess McMahon and Toots Mondt in 1952 as Capitol Wrestling Corporation, and as of 2014, the largest in the world, holding approximately 320 televised and non-televised events a year, and broadcasting to about 36 million viewers in more than 150 countries. The company's headquarters are located in Stamford, Connecticut, with offices in New York City, Los Angeles, London, Shanghai, Tokyo, Singapore, Munich, Mumbai, and Mexico City.
As in other professional wrestling promotions, WWE shows are not legitimate sporting contests, but purely entertainment-based, featuring storyline-driven, scripted, and choreographed matches, though they often include moves that can put performers at risk of injury if not performed correctly. WWE first publicly acknowledged this in 1981, breaking the gentlemen's agreement that previously existed among promoters. Since the 1980s, WWE publicly branded their product as sports entertainment, which is considered to acknowledge the product's roots in competitive sport and dramatic theater.
The company's majority owner is its chairman and CEO, Vince McMahon, who retains a 42% ownership of the company's outstanding stock and 83% of the voting power.
The current entity was previously known as Titan Sports, Incorporated on February 21, 1980 which acquired Capitol Wrestling Corporation (the holding company for the World Wrestling Federation) in 1982 and later formed a separate corporation in Delaware that may have initially been called WWF, Inc. before being renamed Titan Sports, Inc. which is then legally merged the Massachusetts corporation. Titan was renamed World Wrestling Federation, Inc. in 1998, then World Wrestling Federation Entertainment, Inc. in 1999 and finally World Wrestling Entertainment, Inc. in 2002. Since 2011, the company has officially branded itself solely as "WWE", which is no longer an initialism, though the company's legal name was not changed.
Main Roster Events
WWE Raw
WWE Raw, also known as Monday Night Raw or simply Raw, is an American based professional wrestling television program that currently airs live on Monday evenings on the USA Network from 8:00–11:00 PM EST in the United States. The show's name is also used to refer to the Raw brand, to which WWE employees are assigned to work and perform. The show debuted on January 11, 1993 and is currently considered to be one of two flagship shows, along with Friday Night SmackDown. WWE Raw is the longest running weekly episodic television program.
In September 25, 2000, Raw moved from the USA Network to TNN, which rebranded to Spike TV in August 2003. On October 3, 2005, Raw returned to the USA Network, where it remains today. As of December 9, 2016, all episodes of Raw are available on demand on the WWE Network. Recent episodes are available for on-demand viewing 30 days after the original air date.
Since its first episode, Raw has been broadcast live from 208 different arenas, 171 cities and towns, and eleven different nations: United States, Canada, United Kingdom, Afghanistan in 2005, Iraq in 2006 and 2007, South Africa, Germany, Japan, Italy, and Mexico.
See Also - WWE Raw
WWE SmackDown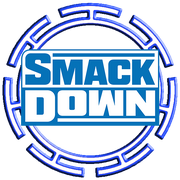 WWE SmackDown, also known as SmackDown Live or simply SmackDown, is a WWE television program that debuted on August 26, 1999. The show's name is also used to refer to the SmackDown brand, in which WWE employees are assigned to work and perform on that program; the other program and brand currently being Raw. It is currently the only television broadcast for the SmackDown brand, though at one point WWE Velocity also featured SmackDown branded wrestling.
SmackDown replaced WWE Sunday Night Heat as the secondary show complementing WWE Raw. Storylines and Pay Per View development continued from the previous Raw episode and continued in the next episode of Raw. SmackDown was the first weekly show by WWE to be broadcast on free to air network TV (not counting WWF Saturday Night's Main Event which were specials).
On April 4 2002, SmackDown became its own entity under the Brand Extension. This allowed SmackDown to have its own talent, events and championships separate from Raw. From 2002 to 2004 SmackDown nearly beat Raw in the Ratings. The First Brand Extension continued till 2013 when SmackDown was reintegrated into a single continuity with Raw. However in 2016 SmackDown again was Split from Raw.
SmackDown started as a one off special on UPN to test the viewership of a wrestling show on the network. Designed to compete with WCW Thunder. Prior to September 1, 2005, SmackDown! was broadcast on Thursday nights; from September 9, 2005 to January 9, 2015, it was broadcast on Friday nights. The show then returned to Thursday nights on January 15, 2015, before moving to a live Tuesday night broadcast in July 2016. SmackDown! originally debuted in the United States on the UPN television network on April 29, 1999, but after the merger of UPN and the WB, SmackDown! began airing on The CW in September 2006. The show remained on the CW network for two years until it was moved to MyNetworkTV in October 2008. SmackDown moved to Syfy on October 1, 2010 and remained there until December 31, 2015. A week later, on January 7, 2016, SmackDown moved to its sister channel, USA Network. It complements Raw as the second of WWE's two main weekly programs.
In its history, SmackDown has been broadcast from 162 different arenas, in 147 cities and towns, in seven different nations (the United States, Canada, the United Kingdom, Iraq in 2006 and 2007 for specials Tribute to the Troops, Japan in 2005, Italy in 2007 and Mexico in 2011). Due to time differences, SmackDown premieres a few hours earlier in Ireland and the United Kingdom and a day earlier in Australia, Canada, Singapore and Philippines than the United States, except for live episodes. For international broadcast listings, see below. The show celebrated its 15th anniversary on October 10, 2014
See Also - WWE SmackDown
WWE Main Event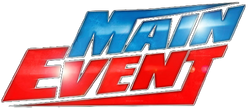 WWE Main Event is a television program produced by WWE. The hour-long program features low card performers from WWE's Raw roster, and it is primarily carried in international markets. In the United States, after initially airing on Ion Television, new episodes later became exclusive to the streaming service Hulu.
The show is userally taped on Monday evenings as an undercard to the live WWE Raw broadcast. Prior to November 28, 2016, the show was filmed prior to SmackDown, but was moved to Raw tapings to accommodate WWE Network's weekly cruiserweight show 205 Live, which is broadcast live following SmackDown.
NXT Events
WWE NXT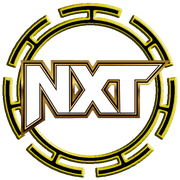 WWE NXT, also simply called NXT, is a television program and brand that is produced by WWE and is broadcast on the USA Network in the United States.
NXT initially debuted in 2010 as a seasonal show which was presented as a hybrid between WWE's scripted live event shows and reality television, in which talent from WWE's developmental territory Florida Championship Wrestling (FCW) participated in a competition to become WWE's next "breakout star", with the help of mentors from Raw and SmackDown. Five seasons of this iteration were broadcast, with Wade Barrett, Kaval, Kaitlyn, and Johnny Curtis being announced as winners.
In June 2012, WWE ended the seasonal competition format and opted to revamp the show. WWE NXT became the flagship television show of the NXT brand, and has since received a positive reception and high viewership, with praise for its high quality of wrestling and captivating storylines. Many consider NXT to be superior to WWE's flagship shows.
The initial version of the show made its debut on Syfy on February 23, 2010, replacing ECW, but was replaced by SmackDown in October. It then aired as an hourly webcast on WWE.com on the United States until June 13, 2012, before it was expanded to international markets on the WWE Network in 2014. In 2019, NXT expanded into a live two-hour program on the USA Network.
See Also WWE NXT -- NXT TakeOver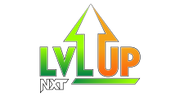 NXT Level Up
NXT Level Up is a taped WWE Network series produced by for NXT that replaced WWE 205 Live on Peacock and the WWE Network.
See Also - NXT Level Up
WWE NXT UK
NXT UK is the United Kingdom-based brand of the American professional wrestling promotion WWE that was first established on 15 December 2016. It was launched as a way to give UK-based wrestlers an opportunity to wrestle for NXT. The brand's namesake show, NXT UK, had its first tapings in July 2018 and premiered on 17 October 2018 on the WWE Network.
Current Main WWE Roster
[[See WWE NXT
Others
Other WWE Links
Other Current WWE Programming
Other WWE Accomplishments
Former WWF / WWE Programming
Former WWF / WWE Championships
Former WWF / WWE Accomplishments
Special WWE Pages