Jurassic World: Dominion Dominates Fandom Wikis - The Loop
Play Sound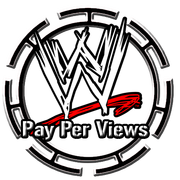 WWE has broadcast pay-per-views since the 1980s, when its classic "big four" events (Royal Rumble, WrestleMania, SummerSlam, and Survivor Series) were first established. The company's PPV lineup expanded to a monthly basis in the mid-1990s, and reached its peak of sixteen shows a year in 2006 before returning to twelve in 2012. Pay-per-view shows are typically three hours in length, though budget priced events (e.g., In Your House) were shorter, while premium events such as WrestleMania can approach five hours. Since 2008, all WWE pay-per-views have been broadcast in High-definition. Pay-per-view events are a significant part of the revenue stream for WWE.
Following WWE's brand extension in 2002, the company promoted two touring rosters representing its Raw and SmackDown television programs. Aside from the Smackdown-only 2002 Rebellion show, all WWE pay-per-views featured both brands until June 2003. The traditional "big four" continued to showcase the entire roster, while the remaining pay-per-views alternated between Raw and Smackdown cards. A special ECW event in 2005 led to the creation of an ECW brand in 2006, which also received its own dedicated pay-per-view. Additional brand-exclusive events were added to the schedule, which reached its peak in 2006 with sixteen pay-per-view events (five Raw, five Smackdown, two ECW, and the original big four). In March 2007, when WWE announced that all subsequent pay-per-views would feature performers from all brands. Dates were slowly removed from the pay-per-view schedule, and in 2012 WWE returned to holding twelve pay-per-views a year.
In 2009, WWE began to rename several of its "B"-show pay-per-views, identifying them with types of matches such as the Money in the Bank ladder match and the Hell in a Cell cage match. Since 2012, WWE has offered a free kickoff show before each pay-per-view, available on WWE.com and from social media partners such as YouTube and Facebook.
The WWE Network, launched on February 24, 2014, features the entire back catalog of WWE pay-per-view events, as well as all future pay-per-views from WWE WrestleMania 30 onwards. The Network also included The Big Event and Royal Rumble (1988) in their "Pay-Per-View" section.
Notes: Events that went beyond 2002 are labeled as WWE, even if they took place before 2002.
List of WWF PPV Events
1985
1986
1987
1988
1989
1990
1991
1992
1993
1994
1995
1996
1997
1998
1999
2000
2001
2002
List of WWE Pay Per View Events
2003
2004
2005
2006
2007
2008
2009
2010
2011
2012
2013
2014
Return To / See Also
WWE, WCW Pay Per Views, ECW Pay Per Views, TNA Pay Per Views