Jurassic World: Dominion Dominates Fandom Wikis - The Loop
Play Sound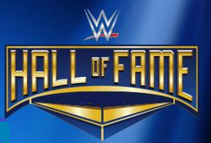 The WWE Hall of Fame is a hall of fame for professional wrestling personalities maintained by WWE. It was officially created on the March 22, 1993 episode of Monday Night Raw where Andre the Giant, who had died nearly 2 months prior, was announced as the sole inductee. The 1994 and 1995 ceremonies were held in conjunction with the annual WWE King of the Ring events. In 1996, the ceremony was held with the WWE Survivor Series event, after which, the Hall of Fame went on hiatus.
In 2004, WWE relaunched the Hall of Fame to coincide with WWE WrestleMania 20. This ceremony, like its predecessors, was not broadcast on television, however, it was released on DVD on June 1, 2004. Beginning with the 2005 ceremony, an edited version of the Hall of Fame was broadcast on Spike TV (2005) and on the USA Network (2006–present); these were aired on tape delay. Since 2005, the entire Hall of Fame ceremony has been packaged as part of the annual WrestleMania DVD release, and from 2014, has been broadcast live on the WWE NetworkIn 2015, historical WWE Hall of Fame ceremonies became available on the WWE Network.
Although a building has never been built to represent the Hall of Fame, WWE has looked into constructing a facility. In 2008, Shane McMahon, then-Executive Vice President of Global Media of WWE, stated that WWE had been storing wrestling memorabilia in a warehouse for years, with all items categorized and dated in case a facility is created. To date, no official word on a WWE Hall of Fame building has been given. Some wrestlers have been critical of the WWE Hall of Fame and declined invitations to be inducted. Bruno Sammartino, the longest reigning WWWF World Heavyweight Championship, declined induction several times before accepting in 2013. Pedro Morales was not present at the 1995 ceremony. To date, he is the only living inductee who did not appear in person to accept an induction.
Warrior Award - Introduced in 2015, the award is given to those who have "exhibited unwavering strength and perseverance, and who lives life with the courage and compassion that embodies the indomitable spirit of The Ultimate Warrior." WWE considers Warrior Award recipients as Hall of Fame inductees.
WWE Hall of Fame Classes
1993
1994
1995
1996
2004
2005
2006
2007
2008
2009
2010
2011
2012
2013
2014
Jake The Snake Roberts

Carlos Colón Sr.

Mr. T - Celebrity
2015
2016
2017
2018
Jarrius "JJ" Robertson - Warrior Award

Kid Rock

- Celebrity

Stan Stasiak - Legacy
Lord Alfred Hayes - Legacy

Dara Singh

- Legacy

Cora Combs

- Legacy

El Santo

- Legacy

Jim Londos

- Legacy
Rufus R. Jones - Legacy

Sputnik Monroe

- Legacy

Boris Malenko

- Legacy

Hiro Matsuda

- Legacy
2019
Honky Tonk Man

Sue Aitchison - Warrior Award
2020
2021
2022
See Also