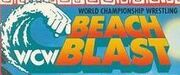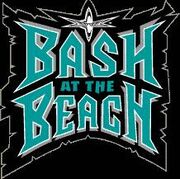 Bash at the Beach was a yearly pay-per-view event produced World Championship Wrestling (WCW). It was the company's PPV for the month of July, held from 1994 to 2000. The show centred around a beach theme, with the set around the entrance area for the wrestlers decorated with such things as surfboards and sand. The theme for the show seemed appropriate for an event scheduled during the hot summer month of July. The beach/"fun in the sun" theme was also reflected in the places where WCW chose to hold the event; all of the shows emanated from cities in either Florida or California, two U.S. states renowned for their warm weather. It was WCW's response to WWF's SummerSlam. In 1992 and 1993, WCW held a beach-themed pay-per-view show known as Beach Blast, which was the forerunner to Bash at the Beach. However, the 1992 show was held in June, as the company elected instead to reserve July for its flagship summertime extravaganza, The Great American Bash.
In 2014, all Bash at the Beach pay-per-views were made available on the WWE Network.
WWE no longer owns the rights to the 'Bash at the Beach' trademark as it was left to expire in 2004/2005 after their purchase of WCW. Cody Rhodes EVP for All Elite Wrestling (AEW) trademarked the name in early 2019 as it was created by his father, Dusty Rhodes. AEW Bash at the Beach was announced on November 18, 2019.
Lineage continues with AEW Bash at the Beach
See Also