Jurassic World: Dominion Dominates Fandom Wikis - The Loop
Play Sound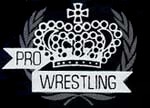 Nihon Puroresu Kyōkai (日本プロレス協会, Japan Pro Wrestling Alliance or Japan[ese] Wrestling Association) was the first professional wrestling promotion to be based in Japan. It operated from 1953 to 1973.
JWA under Rikidōzan (1953–1963)
Rikidōzan, a former rikishi (sumo wrestling practitioner) who had debuted as a Western-style professional wrestler in 1951, decided in 1953 to establish a territory that would represent the National Wrestling Alliance in Japan.
In those early days, Japanese professional wrestlers came from out of the sumo or judo ranks; former sumotori usually used their shikona (Rikidōzan, Azumafuji, Toyonobori, etc.) while former judokas usually used their real names or modifications of them (Masahiko Kimura, Michiaki Yoshimura, etc.) Rikidōzan pushed himself as the top star of the promotion, first battling other Japanese wrestlers such as Kimura and Toshio Yamaguchi, but found a strong niche in feuds with American wrestlers such as Lou Thesz, The Destroyer and Bobo Brazil. In 1957 he defeated Thesz to win the title that would be the JWA's top title thereafter, the NWA International Heavyweight Championship. As a newly found hero to the war-weary Japanese masses, Rikidōzan expanded into several business ventures. Sadly it would result in his murder at the hands of a gangster in 1963, at the peak of his fame.
JWA after Rikidōzan (1963–1973)
After Rikidōzan's death in 1963, the company continued to operate as the nation's premier (and only male) wrestling circuit until challenged in the late 1960s by International Wrestling Enterprise, which featured the first major World heavyweight championship based in Japan, the IWA title. The JWA's top stars, Giant Baba and Antonio Inoki left to form their own promotions (All Japan Pro Wrestling and New Japan Pro Wrestling, respectively) in 1972. With its top drawing cards gone, the JWA was therefore out of business the following year.
Championships based at JWA
Japanese Heavyweight Championship
Japanese Junior Heavyweight Championship
Japanese Light Heavyweight Championship
All Japan Tag Team Championship
All Asia Heavyweight Championship
All Asia Tag Team Championship later revived by AJPW
See Also