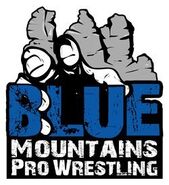 Blue Mountains Pro Wrestling was a professional wrestling organization based in the Blue Mountains of New South Wales, Australia. Their goal is to hold entertaining professional wrestling events for locals, families, tourists and weekend visitors to the Blue Mountains.
Blue Mountains Pro Wrestling showcases some of the most talented and dedicated professional wrestlers in Australia each bringing their own style and character to the ring. Blue Mountains Pro Wrestling combines storylines, drama, athleticism, music, comedy and sports to bring it's fans action packed professional wrestling matches.
The promotion was established in 2012, and held it's debut show in 2014.
On January 22, 2017, Blue Mountains Pro Wrestling announced on their Facebook page that they had "unfortunately come to a close" and that they were no longer holding events, thanking their fans for their support.
Return To